10
Oct 11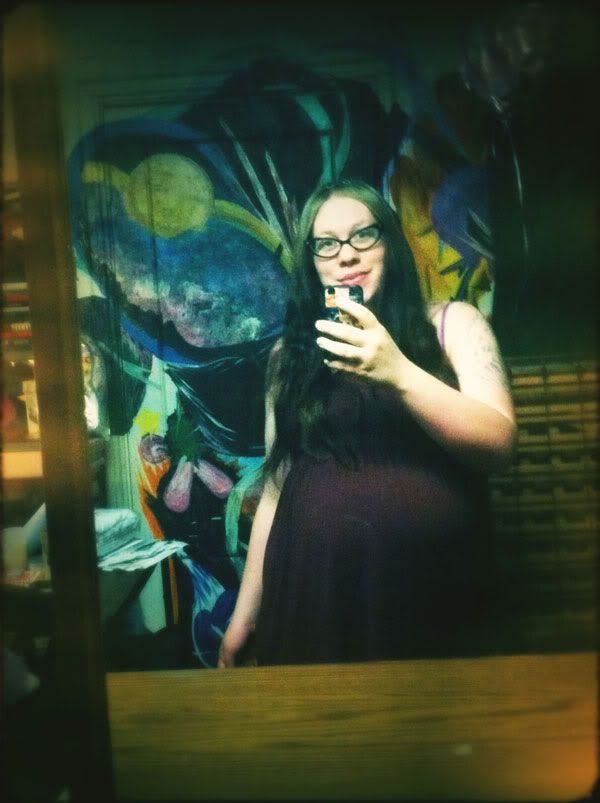 My nine-month-pregnant belly !!
In case you did not know, I am expecting a baby THIS MONTH! She's due October 28th. I do indeed feel like I could pop at anytime. & I'm so scared, but so very ready also! Everything in my pregnancy has been going great thusfar, except my baby girl is currently breech! It's pretty unlikely that she'll turn at this point, but we'll see. I'm ready for whatever happens. If I end up having to schedule a C-section because of it, that's fine with me. I'm just eager to meet my sweetie!
So I have not been doing much of anything lately. Lots of napping and lazing about! I hate not being productive or creative, but I told myself, "If there's any point in my life where I'm allowed to be this lazy, now would be the time!" This point of pregnancy is exhausting for me. But it's the most amazing experience I've ever been through. And I must mention this thought – As a gal who has been extremely self-conscious and insecure nearly all of my life, this is the first time I have ever truly felt in love with my body. I feel like I'm finally growing up. Like I no longer have to have the mentality of a teenage girl who hates herself. I've never felt so pleased with myself and my life.
Jigsaws falling into place.
My only tiniest bit of productivity/creativity is that I've still been taking photos occasionally. I've actually been thinking about trying to sell prints of some of my photos & art. I'm going on maternity leave this week and I realised – I need to figure out some new ways to make some income. I'm going to need it, while I have to stay home from my job. Would anyone be interested in purchasing prints? It could be -any- of my photography or art (digital journals, collages, et cetera.) Let me know if there's anything in particular you'd like to see prints of. You can peruse past entries of this blog to find photos, or go
here
to take a looksee at my collection of collages & digital art.
Anyway, here are some random pictures from the past month or so: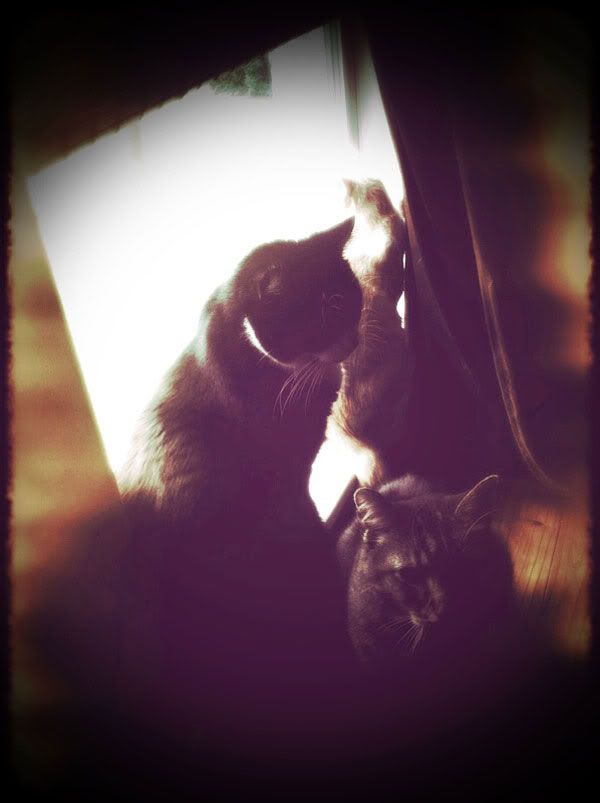 All three of my kitties in the window.




A cupcake from my baby shower.




An excerpt from one of the many baby books I've received.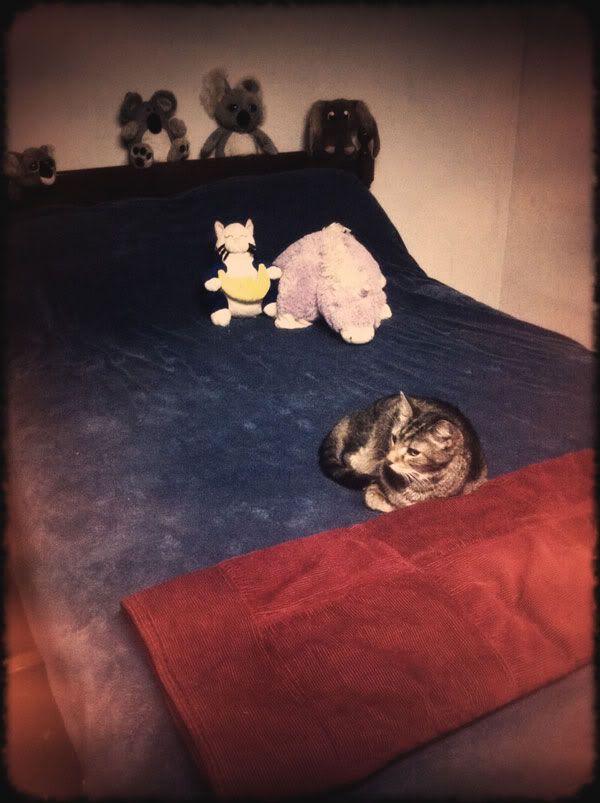 Chadu surprised me with a new bed!




Jack loves his baby doll.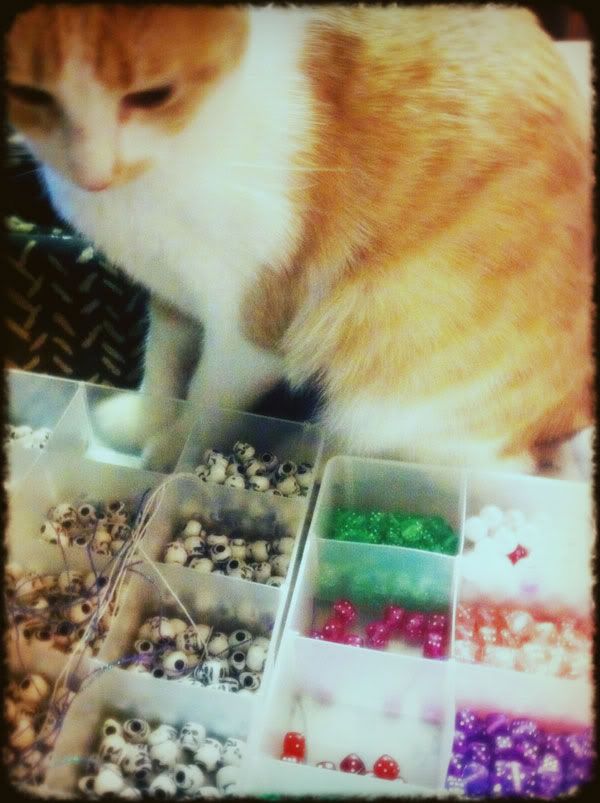 Sookie was helping me make bracelets.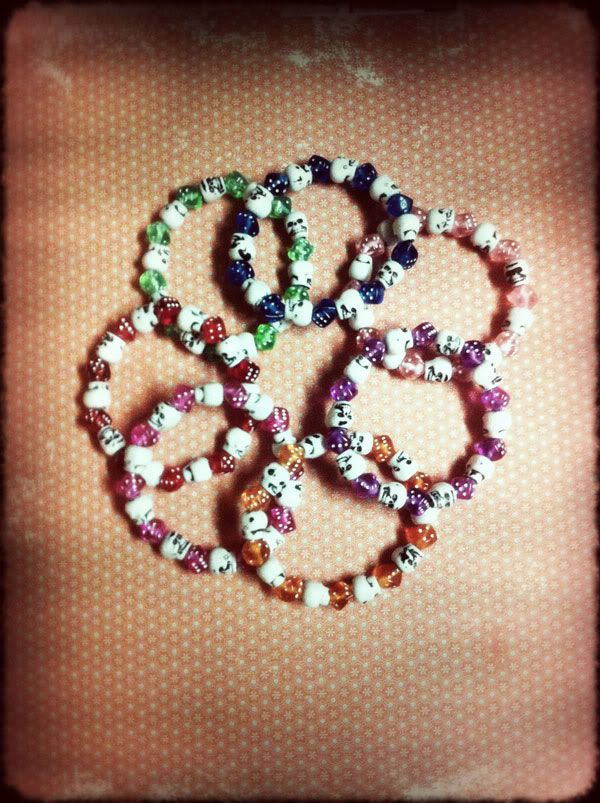 The finished product.




Cake from my (other!) baby shower.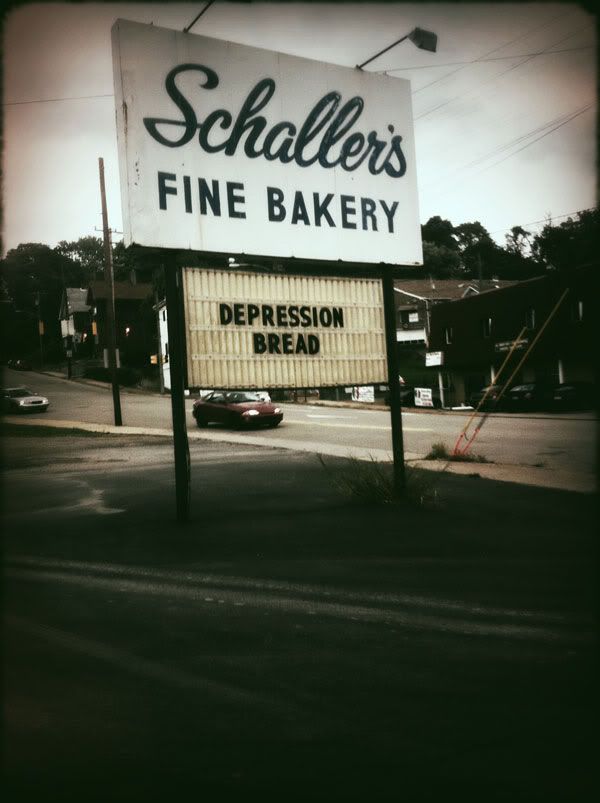 I was amused by depression bread.




Jack & Sookie




Another shot of my nine-month belly!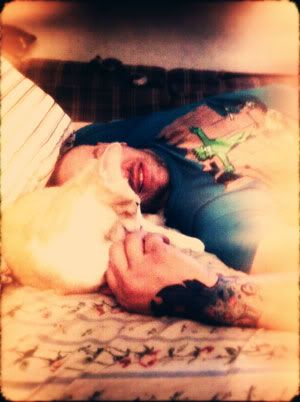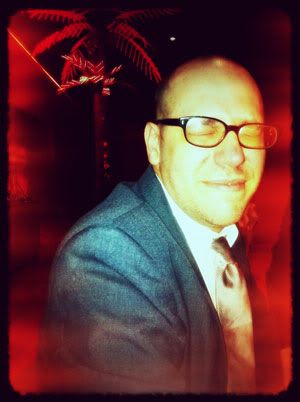 Chadu hates having his picture taken, but I snuck a couple recently. We went to a wedding & he was in a suit and tie, so I had to document that!




Sookie & a koala




Chadu's grandmother's tea cup collection.




Some of my baby shower gifts.




I made German chocolate cupcakes quite a while ago, but I think I forgot to post a picture.