20
May 12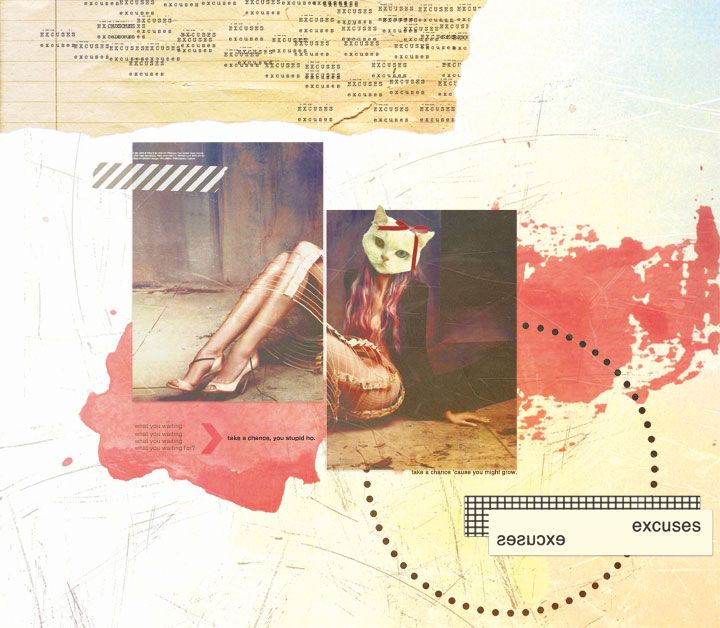 There are so many factors that keep me from properly keeping up a blog:


a) Laziness
Sad to say, "laziness" is pretty much at the top of the list. Even though, I don't mean for this list to be in any particular order, laziness probably is the number one factor. I feel embarrassed about this! I am often far too busy playing Words with Friends or something of the ilk, instead of doing more productive things. Oh, how I am so amazing at procrastination.


b) Fear
Fear, fear, fear! For so many reasons. I am certain that if I were to go to a doctor, I would absolutely be diagnosed with some sort of anxiety disorder. This I know, and this I have lived with all of my life. I've always had this great fear of what others think of me. I second-guess myself sosovery much. My esteem for myself is often ridiculously low. And this keeps me from sharing things that I create.


c) Motherhood
I am a mom now! (It still feels insane to write such a sentence. I honestly nevereverever thought that I would be a mom!) I can't describe how it feels to be a mother. It's unlike anything I've ever known. Full of contradictory notions – heart-bursting love and absolute fear, moments of utter confidence and moments of extreme insecurity, fun & silliness and tired & crankiness. The list, it goes on and on. But anyway! As it goes without saying, my daughter possesses all of my time. There is very little room left in my heart and mind for much else.


d) Conflicting Ideas
I've been having this issue with blogging. I feel like things need to be clearly defined (at least in my head?) as to what my blog should be about. How things should be presented. I have a hard time trying to combine the ideas of – writing proper blog entries (things like how-to's and informational articles) and writing nonsensical, rambling entries that are more of a personal journalling style. I feel like the two need to be separated, but often times, these things overlap. And my over-analysing brain is quite clearly thinking too much about all of this! And speaking of overlapping ideas, I suppose this kinda sorta leads me too my next point…


e) Being scatterbrained
I can't focus on one project for a long period of time Truthfully, I can barely even focus on this sentence that I am typing at this very moment. I currently feel as though I may indeed delete this entire entry long before I even finish writing the whole thing. I've got a million projects that I'm plotting in my mind, at any given time, and that's often as far as they go – just the plotting in my mind process. My problem is that I like for things to be as absolutely perfect as possible, before I share them with anyone else. This goes for – blog entries, art, photographs, everything! Nothing is ever truly perfect, so I never follow through with most of my ideas. *Sigh* when will I learn that it's ok that nothing will ever be perfect? Goodness-sakes, I even got the Palahniuk quote, "May I never be perfect" tattooed across my chest, and I still haven't learned this lesson yet!


So, yes. These are the things that have kept me from blogging for the past 5-ish months. And now it's gotten to the point where, so much has gone on in my life, that I don't know where to begin in recalling all of the details for you.


As always, I know that I'm just thinking too much. !


Oh. While I'm here, I'd like to mention – if you'd like to keep up on my happenings, other than through this blog, there are some options. (Because even though I go through phases where I don't update my blog, I always have my presence on the internet somewhere.)


I have a tumblr where I mostly re-blog awesome things, but I also occasionally post photos of my daughter and my self-portraits. I also keep a fashion tumblr. The best place to keep in touch with me, though, is facebook. Most of the things I post are friends-only, so feel free to send me a request.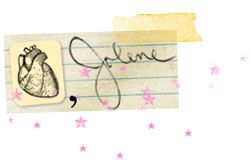 3 Responses to "excuses, excuses."
Erica Says:
May 21st, 2012 at 12:31 pm

Hey sweetieface, I'm excited to see you again! Not sure if you ever saw it or not, but I recently responded to a post you made on jr__nal or embodiment or some other similar LJ community.

No need to clearly define your blog- there are plenty of blogs out there (mine, for one) which is just a home for all my mishmash eclectic interests in television, artwork, fitness, etc., etc., whatever I feel like writing or posting about.

Great hearing from you again, lady. All my love to you and your family. xoxoxo

Angie Says:
May 22nd, 2012 at 11:58 am

I was hoping nothing bad happened, and I'm glad that's not the case. I was having the same issue of trying to nail down a "niche" or whatever, but sometimes that actually turns into a theme for some people or an "essence". I like that you're very honest and your poetry, collages and photos were always a treat, BUT don't feel pressured to come back if you're not feelin' it! Being a devoted mom should always come first anyway. I'll see you on FB!

Jolene Says:
May 28th, 2012 at 12:21 pm

Hey, Erica & Angie! I always forget to reply back to people, but I just want to thank you both for sticking around here & taking interest in my blog. I thought I'd have 0 people reading, by this point lol … I adore you both. Thankyou <3
Leave a Reply