09
Sep 11


via eonism.net
What is The Summer Sessions?
The Summer Sessions is a project organised by Magen Toole with the help of Melissa Dominic, bringing authors, poets, photographers and artists together under a common theme: A desire to create. This year's project consists of ten people, in different stages of their careers and creative development, from different cultural and educational backgrounds, who agreed to be interviewed and interview one another, with the goal of cross-posting each others' interviews in our respective blogs. It's a project about knowing who's in our community, and giving back to that community by helping one another promote our own work.


SESSION NINE: REBECCA BLAIN, INTERVIEWED BY J.A. PAK


With a love of nature, animals and tea, fantasy author Rebecca Blain shares with us a little bit about her work, her world, and her thoughts on coffee-drinkers. You can find more on Rebecca at her website and writing blog.


If you could change one thing about your own writing, what would it be?


This is a hard question. There are so many ways that I could improve my writing. If I had to pick one, however, I would pick my tendency to repeat myself when I describe things. That, and my flaw of forgetting to write down some important details I know but the reader doesn't!


You are a passionate tea drinker. Now V.S. Naipaul claims that he can tell whether a writer is male or female by just reading a paragraph. Can you tell if a writer is a tea drinker or coffee drinker? What are the tell-tale signs?


Oh my. If I had to give a knee-jerk reaction, you can tell the tea drinker as the person who stares at the mugs and cups as if analyzing them. Cups make a difference with tea. Not so much with coffee. I also identify the coffee drinkers as those who look glassy-eyed and ready to quit existence after not having a hit in an hour. The more zombie they look, the likelier they drink coffee, in my opinion!


If you could distill your writing into tea, what kind of tea would it be? And what time of day would you drink it?


I think my writing would be a flavored white — I think the type of white would be really determined by the day of the week. Sometimes I'm a smooth cup of white coconut creme, smooth finish and a great start. Others, I'm a white mixed with chamomile, a rough start and leaves an interesting aftertaste on the tongue. As for the time of day, I would definitely be an afternoon tea. Mornings are for chai and a swift kick in the rump. Or a nice breakfast tea.


You concentrate your fiction in the fantasy realm. If you were given the chance to fashion the world you would be born into next, what would that world look like? Can you write a paragraph for us as if it were a novel, knowing you would be an inhabitant? And who would you be? What role would you play?


Oooh ho. This is a tricky question. I'll start with the who I would be and what role I would play. I don't think I would really want to change who I am right now — I like what I do, and I like my dreams. Even my fantasy worlds steal from the real world. It is the hardships of our life and world that make us who we are.


That said, I would rig things so that people were more considerate to the planet. It makes me sound like a hippy (I'm not, really), but I enjoy blue skies, mild sunsets and clean waters.


How does one put into words the perfect world? It is my own, but fewer cities, cleaner cities, nicer people and fresh air not tainted with smog. If I had to make one change, it would be to encourage people to be more understanding of other cultures, religions and skin color, however lame that sounds.


(Who am I kidding? I would be Queen of the Universe and everyone would be my minion. Go, slave, fetch me some tea — and don't screw it up!)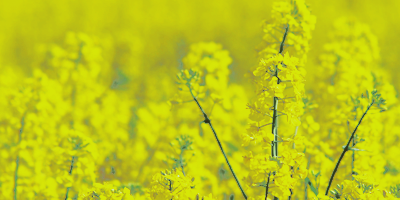 Leave a Reply