02
Sep 11


via eonism.net
What is The Summer Sessions?
The Summer Sessions is a project organised by Magen Toole with the help of Melissa Dominic, bringing authors, poets, photographers and artists together under a common theme: A desire to create. This year's project consists of ten people, in different stages of their careers and creative development, from different cultural and educational backgrounds, who agreed to be interviewed and interview one another, with the goal of cross-posting each others' interviews in our respective blogs. It's a project about knowing who's in our community, and giving back to that community by helping one another promote our own work.


SESSION EIGHT: M. RAOULEE, INTERVIEWED BY CHRISTINE DANSE


Full of wit and practical wisdom, science fiction writer M. Raoulee takes some time to discuss her work, her dolls, her beading, and everything else in between. You can find more about M. at her Livejournal.


1. What, primarily, do you write?


Trashy science fiction and fantasy, often with a side of porn and/or snark.


1A. Science fiction and fantasy! There's a large genre. Any favorite subgenres?

Well, right now I have an interest in slice-of-life science fiction, which I would like to take a moment to blame on Hitoshi Ashinano. I've written a lot of adventures the past few years, and I guess I felt like something a little more mellow. I say adventure, but I'm not much of an epic person. There's just something that burns my toast about "YOU ARE THE ONE WHO MUST DO A THING, YO." I've always wondered about what the lives of ordinary people in extraordinary worlds are like. In my hands, the answer appears to be "ridiculous", but I'll take that.

As for what I'm doing writing non-epics in the most epic-prone genres ever, I've never been accused of doing things the easy way. And I'm fine with other people writing epics and such. Can you imagine a world with no high fantasy battlefests? I don't WANT to.


2. Where, primarily, do you write it?


n the fearsome hell-dimension which exists in the back of my sock drawer! Well, I wish. I have an antique vanity facing a window and one of those laptops that's so huge as to be thoroughly UN-portable. Oh, and all this stuff is in the room I rent, to the right of a shelf full of dolls and a painting of the human incarnation of fluorite.


3. The question I hate to answer, but love to ask: are you a pantser…or plotter?


Why? That is a good question! I used to be a hardcore pantser. Genius of spontaneity and all that. And sometimes, if I have a deadline, I will still pants the everyloving crap out individual scenes. But, as a pantser, it wasn't very often I saw the ends of stories and I much too gradually came to realize I was never going to get anything done without something resembling an outline.

I have to be able to physically move plot points around which results in these OneNote tabs that look like QED worksheets. For very long, complex stories, sometimes I resort to taping colored notecards to my closet door.


4. Who are your primary inspirations for writing?


I am going to take a moment to excerpt a conversation I had with GreenJudy about that very thing.


> Corny as it may be, things come to me in dreams. Often, I'm dimly aware
> that I'm dreaming and have the some say in what's going on. I can ring
> room service for a movie, but I only get to pick the genre.
> Or, I'll overhear a thing. "That is a phone that has seen better days".
> What of this phone? I beheld not the phone. But, my brain wanted to know
> about the phone and filled in some info on it's own. This is where my
> most nonsensical notes hail from.
> But, more and more, I find myself engineering scenes. I want to
> accomplish X. What is the best way to do this? Oddly enough, this is
> where a lot of my jokes come from, [when I'm not pantsing them].
> All three of these states have to balance out for a good scene (and I do
> outline by scene).
> Say, the T-rex story. I was dreaming about doppelgangers and soldiers and
> Umi no Aria, only things went horribly wrong, as tings are wont to do.
> This stuck itself to some of my notes that had been otherwise
> languishing. And then I thought: this is a great excuse to write about
> miniature dinosaurs as pets. How would I work one in? You know what would
> be funny? If one SAT on the main character and made T. Rex noises in his
> face. Wait, what noise does a T. Rex make? And then, I posted in LJ [posing that question].
> Plotting and writing work like this for me.
> Plotting makes more stuff / writing walls off the new stuff / revising
> purifies the stuff.
> I think it's like making vodka and being hopelessly bad at it.
4A. I think I'm going to frame "Plotting makes … purifies the stuff" and hang it on my wall! That's the essence of writing for me, right there. And what about literary role models–who are yours?


Well, I already ended up name-dropping one before you asked. Oopsie. I want to disclaim before I say anything else that I think there's a difference between liking a book and looking up to the author. Meaning I dig a whole lot more books by a whole lot more writers than I'm about to list.

-Umberto Eco: "I felt like killing a monk". Is there ever any better reason to turn out a massive tome of a novel? Plus, he writes what he damn well pleases, which is what he knows, which may well be everything awesome ever.

-Mark Danielewski: Supreme lord and master of fucking with the audience.

-Hagio Moto: Created to shonen-ai genre in comics and otherwise made a career of filling women's comic magazines with hard sci-fi and comics about ballerinas if she damnwell felt like it.

-Tanith Lee: has written more imminently readable books in her life than most companies put out over their entire existences.


5. Can you tell us a bit about your current work-in-progress? (Or works-in-progress, whatever the case may be.)


Let me see. I have a novel I keep meaning to revise with some modicum of seriousness, but it weighs about ten pounds and I have, in fact, killed scorpions with it. In the drafting department, the T. rex story ate a bunch of my other outlines, so I have this cute little soft sci-fi slice-of-life tangle of stories going on and very little desire to move on at this point. Oh, and there are two pet ideas which follow me around: the serious one and the not serious one. The serious one I did try to write once and botched. I have no idea how to even outline the not serious one due to a certain prevalence of lying and alcohol.


5A. Well, if you're going to make us wait that long for literary goodness…do you at least have a prize snippet you're willing to share?


Is it Tuesday? No? Well, here's one anyway.


Later that evening while he waited for some bread to rise, Nel emailed Tasso at his "best for social agendas" address, to see if there was anything he absolutely wouldn't eat. He would never have the chance to do as much with a restaurant patron, but he figured: now, while he could. Now, before he'd mentally assembled a menu.

Tasso wrote back almost at once, and it was then that doubt crept up on Nel. Just a little doubt, no more harmful than a dropped fork, but well-founded just the same.

I like: black olives, green olives, red olives, items which contain any of the aforementioned olives.

I don't like: bran; things that taste how grass smells; breakfast cereal; foodstuffs produced by members of the Musa genus.

And here where Nel had bet himself that likes would be all about pizza, Chinese and Bereit lunchboxes (Bereit still flinging its cheese-drenched cuisine across the galaxy despite a heavy backlash in the culinary world).

Musa turned out to bananas.

That, and the request he'd started out with? Not much to go on.

What really threw him though was the part about grass. Nel knew how grass smelled: he lived in the middle of some pretty serious grass. But, he couldn't translate that aroma into a taste. He'd been trying to work on that skill. In fact, he'd probably been working on it when he should have been studying for algebra. It got to annoy him that while he knew what Tasso was getting at, he couldn't have expressed it better than Tasso already had.

So, he clattered down the outside steps of his apartment complex and made his way across the parking lot to the communal yard where he got down on his hands and knees, and shoved his face in the grass for a big, gushing smell of the stuff.

His tongue reacted to the scent. Stirred, though there was no taste per se.

The grass smelled remarkably like grass.

"Nel?" came Ms. Chicklace's voice, and Ms. Chicklace's pink and black flats intruding on the grass he had engaged. "Are you alright?"

"It's for school," he sighed. "I got this hypothetical client who doesn't like the taste of suburbia."

"Ohhh. In that case, I would make sure not to hypothetically serve him macaroni out of a box. That's about the most suburban thing ever," and she laughed a little, one shoe brushing the other. "Not that you'd dream of it."

"I gotta start somewhere. Hey, did anybody loose their keys?"


6. What is your goal or dream for writing?


I've wanted to be published since I was nine. Failing that, I would at least like to leave behind a readable version of the not serious pet outline above. Why? Because heroic atheist lesbians, that's why.


7. Well, that's a great reason! Your profile says you write in the nude. Is this a metaphor for baring yourself to the world through your writing? Or am I just looking too far into that?


Even as I type this, my pants are on the other side of the bedroom! It's hot here. I don't have much of a choice. But, I do have a problem expressing myself verbally. The mind and the mouth do not sync up for me. It's not as bad as it used to be since I've had people INSIST on getting to know me lately. I still get a hell of a lot more across in writing.


8. Ya know, we Floridians believe in something called "A/C"… Besides writing, you seem to have quite a few other creative pursuits. Can you share some of these with us?


I absolutely cannot stand to do nothing. I go stir crazy if I can't be making or doing something. But, I only have so much space, so miniatures work for me. Well, I have been beading more human-sized items lately, but I still sew around 1/4 scale most of the time. Also, I was raised in a family where everyone cooked, so I love-love-love to cook. My favorite thing to make is literal soup du jour where I grab whatever we've got and try to turn it into tasty soup. I also make killer risotto. Seriously- it's got about a half pound of butter in it. Don't eat it and then go get a blood test.

Some other media I've messed around with include Friendly Plastic, Angelina Film and plastic canvas. If I get in the mood or there's a special occasion I will do cartonnage, which is those fabric-covered boxes from your grandmother's bathroom. Great results, but you will trash daylights out of your workspace.


8A. Friendly Plastic, Angelina Film, and plastic canvas? These sound like great band names…but something tells me they're not musical groups.


I would listen the hell out of a band called Angelina Film.

Friendly Plastic, also known as Polycaprolactone, is a plastic that's moldable at 140F. Fantastic Plastic from back in the 80?s was similar, but everyone may rest assured the newer version is less carcinogenic. In fact, it may have medical applications. Anyway, you can dye it, get ink all over yourself and use it to make miniatures or cabochons.

Angelina Film similar to cellophane. You heat it, it sticks to itself and gets all iridescent. The fun part comes when you glue it to an armature first. Oh, but there's lacquer involved too. Lots of lacquer. Everywhere. Still fun though.

Plastic canvas works up like gigantic scale cross stitch, but you can make three-dimension things out of it too. Say, doll furniture. I know that particular application had some fans in the late 80?s, early 90?s. This material in particular may be dismissed as tacky, but anything's tacky in the wrong hands.


8B. Do you find that any of these other pursuits fuel your writing? Do any killer soups du jour show up in your stories?


I did actually end up writing a character who beaded into one of my Halloween porn fests. Very sparkly bonking ensued. And I THINK The Soup That We Don't Talk About in one of my more current projects may be a relative of one that got all weird on me the other day. Protip: frozen pork and frozen giant chicken breasts may be indistinguishable in the depths of the freezer.


9. Tell us a little bit about your dolls. Do you build them? Just their accessories? Both?


I have a collection of Asian Ball-Joint Dolls, otherwise known as those overpriced resin things. I do not have a theme for my collection. Oh, you know, now that I think of it, I know what my pantsing went into. Anyway, I do like fantasy-themed dolls, but I don't buy those exclusively. Also, a lot of writers will get dolls to represent their characters. I have two out of two dozen, and one is actually a reverse character doll- I based the way the character looks on the doll. The rest? They don't need refining and motives and backstories. They just need tiny dashikis and to be hung in palo verde trees for pictures. I did try to build one at one point, but it went badly.


10. And I need to know about these beading kits you're putting together.


Oh, my goodness. I should get you some coffee or something. Long story alert.

These people who have INSISTED on getting to know me are all regulars from my local bead shop. I had not had any corporeal friends in years before I met them. Originally, I would just stop into this shop occasionally for doll props, but they wore me down and got me having conversations and making human-sized things.

The economy still being made of suck and fail, we decided we would invent some kits for our bead store to sell online so it can stick around. And we would do it with Tila beads, which are square, have two holes and make for a pain in the ass 99% of the time. I had this idea that I would use them to make bigger, ornate square units that could be assembled in different ways. This went over way better than I ever thought it would. I ended up teaching it to a bunch of people, who did their own takes on it.

Two months later, we're tentatively expecting three design variations in five colorways each once we get the directions finished and the materials together. I have learned so much. I mean, everything from how to write good directions to the fact French Brittany's turn into balls when they lie down. It's really been an wonderful, though occasionally frustrating, experience and you had better believe I am going to pimp the living daylights out of these things once we have them to sell.

Oh, and I got put in charge of naming the different colors, which has been LOLerous because everything I know about naming fashion items I gleaned from 80?s Avon catalogues.

CD: M., thank you for joining me! It's been a real pleasure! And greatest of luck with those bead kits. Is there a link we'll be able to find them at when they're available?

Oh, thank YOU. I've really enjoyed this exchange myself. And goodness knows I need some luck. Anyway, the kits should be available online at http://www.cosmopolitanbeads.com/ . I'm trying to set it up that people who order online and mention Shipwreck Light get at least a special thank you note. Lynda kinda shot down my free porn idea.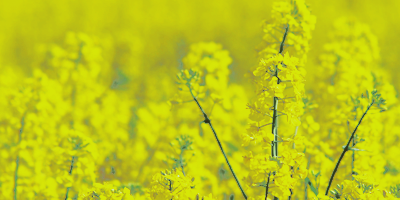 Leave a Reply