26
Aug 11


via eonism.net
What is The Summer Sessions?
The Summer Sessions is a project organised by Magen Toole with the help of Melissa Dominic, bringing authors, poets, photographers and artists together under a common theme: A desire to create. This year's project consists of ten people, in different stages of their careers and creative development, from different cultural and educational backgrounds, who agreed to be interviewed and interview one another, with the goal of cross-posting each others' interviews in our respective blogs. It's a project about knowing who's in our community, and giving back to that community by helping one another promote our own work.


SESSION SEVEN: JOLENE FRANCES, INTERVIEWED BY SHILO COULTER


As an artist, journal-keeper and poet, Jolene Frances uses this range of interests and mediums to share some stories about her work, her family and her processes. You can find more on Jolene at her website, Her Coffin.


1. Do you look to learn anything from your art? Similarly, do you look to teach anything with it?


Whether I previously realised it or not, I think I've always been making art in an attempt to simply learn about myself. I'm always questioning, "Who am I really?" Art is my way of figuring that out. As for teaching with my art, I really don't know. I'm not sure what's in it for other people to learn. I'm mostly hoping to inspire others with my art. And to conjure emotion from them.


2. Describe a real life situation that inspired one of your works.


The first thing that comes to mind is one of my art-poems. In February, I made a collage and wrote a poem each day of the month. My very last art-poem of the month, on the 28th, I found out I was pregnant. The poem and image I created are about that experience. My feelings of both awe and terror, knowing that there is a life inside of me. It's the strangest and most beautiful thing I've ever known thusfar.


3. What is your favourite medium to work in?


Though making paper collages will always have a special place in my heart, I must say that I like the digital medium best. Making collages solely with Photoshop is absolutely the most satisfying for me. I think it's probably because you can make your image as perfect as possible when you're doing it digitally. With paper, it can be scary. I always find myself having to take a deep breath and saying, "Ok! Just glue that picture down. Now!" when I'm working with paper. I'm always afraid of the imperfections. But with Photoshop, I can fix anything.


4. Do you ever have trouble finding inspiration or motivation, and if so, do you have any tricks to regain it?


Oh, absolutely. I could show you tons and tons of my written journal entries, that are nothing but me bitching about how I can't find the inspiration or motivation to create anything. Haha .. I'm still looking for tricks to regain it. If I really knew, I would be a much more prolific artist. The only thing I know for sure is – you have to force yourself to create, even if you're not feeling creative. It's hard to do, but I think that's really the only way to regain the inspiration. You have to force it.


5. Do you see your art as a career or hobby?


I see it as a passion, or a compulsion. More than anything, I do it because I just feel compelled to. I feel like I have to do it or I'd go insane. I'd love to make a career out of it, but I'm quite bad at business sense, self-promotion, and networking. All of which are necessary to make a career, I believe.


6. What are some of your other interests?


Scrabble, journalling, writing poetry, and eating cake.


7. What is something you wish other artists would understand?


I wish that other artists would understand that I'm awesome, and let me into their social circles. Haha


8. Decor-wise, do you surround yourself with your own art, or the work of others?


Definitely the work of others! I like to call myself a "collector of beauty." I like to surround myself with things that inspire me. I take bits and pieces of the things I love to create something new and beautiful.


9. On average, how long does it take to complete an art piece?


I usually like to create things in one day. I'm not really one to go back and revise my work or add to it in any way. I tell myself when it's done, it's done. Imperfections and all. I usually start working when it's dark out and end up finishing when the birds start chirping.


10. Do you listen to music (and do you have certain playlists) or do you need silence while you're working?


Music, music, music! Absolutely. Really, I'm not sure if I could even work without music. I think that music, more than anything, is what inspires my pieces. I base what I listen to on what sort of mood I want to conjure up. My art is always about emotion. And music is a natural part of emotion, for me.


11. Finally, because it should be asked of all artists if only to drive them crazy, what's your favourite colour?


If this counts as a colour, then my favourite is silver. If not, then I don't reckon I have a favourite colour! I used to always say black, but that's not true anymore. I'm quite fond of Easter pastels. And the colour scheme of black, white, and red.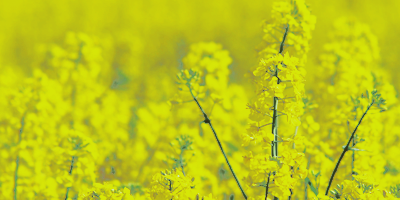 2 Responses to "Summer Sessions 2011: Session Seven"
Erica Says:
August 28th, 2011 at 1:49 pm

I've been waiting for this since you started posting this series. I feel like I know you a little better than I did ten minutes ago.

Jolene Says:
September 2nd, 2011 at 3:46 pm

Yay! Thanks for reading : )
Leave a Reply