16
Aug 11


via eonism.net
What is The Summer Sessions?
The Summer Sessions is a project organised by Magen Toole with the help of Melissa Dominic, bringing authors, poets, photographers and artists together under a common theme: A desire to create. This year's project consists of ten people, in different stages of their careers and creative development, from different cultural and educational backgrounds, who agreed to be interviewed and interview one another, with the goal of cross-posting each others' interviews in our respective blogs. It's a project about knowing who's in our community, and giving back to that community by helping one another promote our own work.


SESSION SIX: J.A. PAK, INTERVIEWED BY REBECCA BLAIN


Known for her extensive blogging and off-beat style, poet and author J.A. Pak takes a moment to discuss self-publishing, her recent anthology and future projects. You can find on her at her website, JA-PAK.com.


1. When many people think of creative writing, novels, books and short stories come to mind. You have dipped your hands into these things, and have added a special flare of humor to almost everything you do. Your website shows your creative ability with humor, and your stories have a depth (not just in humor, but more serious subjects as well!) that practically ooze inspiration and creativity.


What inspires you to be so creative with both your writing and your website?


Thank you—I'm so glad you found the humor. That's a tough question. With my website, I just wanted it to be fun. And my stories just tend to come that way from my muse.


2. Have you always had a flare with such creativity? If not, how did you learn to be so creative?


I'm not really sure. I always had a different way of thinking and I suppose that could be termed as creativity.


3. You have released an anthology called Act of Creation & Other Stories. What was the defining moment that made you realize that you wanted to take your stories and create a book with them?


I'd wanted to do a collection of food-inspired short stories for quite a while. At one point I had about eight stories, but most of them didn't really fit in with the theme or didn't stand the test of time. When I decided to explore self-publishing with ebooks, a mini food collection just seemed to make sense. Act is really a test drive for me.


4. What work was involved in preparing Act of Creation for publication?


Luckily, since all the stories had been previously published, there wasn't a great deal to do in terms of editing. I just did some last-minute proofreading. From there on, it was really all technical, like ebook formatting, finding out about distributors, etc. And of course, creating a cover for the ebook.


5. There are many people who are undecided over self-publication versus traditional publication. What have your experiences been?


Traditional publication takes a lot of time. After writing the book, you'll probably need to find an agent. That can take a year, several years, or never. Even with an agent, you may or may not find a publisher. If you find a publisher, it'll take anywhere from a year to a couple of years for your book to find its way into a bookstore—sometimes never, as book contracts do get canceled. Self-publication, if you go the ebook route, is about a month (two weeks for Act because it was a mini collection). Of course, you'll handle all the publicity work yourself, but you know, you'll do a good deal of that even with a publisher unless you're already famous.


The other thing is that you have a lot more freedom doing it yourself. Like big trade publishers don't print individual stories or even novellas. You can do both with your own ebooks.


6. Do you regret the decisions that you have made?


Self-publishing my collection? No, not at all. I plan to self-publish many more stories in the next year or so. In fact, I'm getting ready to release my novella Seal Skin. In prep, an excerpt is already up at Fictionaut.


7. If you could change anything about how you approach your writing, what would you change and why?


I would love to be able to write on demand. Wouldn't it be fantastic if you could just sit down and say, "Okay, will write the first draft of x story in the next four hours" and have it happen?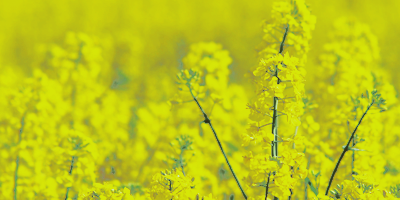 Leave a Reply