26
Feb 11
This is my newest obsession – newspaper fingernails! Recently, I was reading
Little Chief Honeybee
's blog & in
this entry
, I saw a photo of newspaper nails. I thought to myself, "Omg, this is the best thing I've ever seen! I need to have nails like that!" .. So I searched around a bit, and found a couple variations of how-to's. (
1
&
2
) Here's what I did. I'm amazed by how incredibly easy it was to do!
Supplies needed:
♥ Light-coloured nail polish (white, pastels, cream, etc)
♥ Clear fingernail polish for a top-coat
♥ A newspaper
♥ Rubbing alcohol & small container to pour it into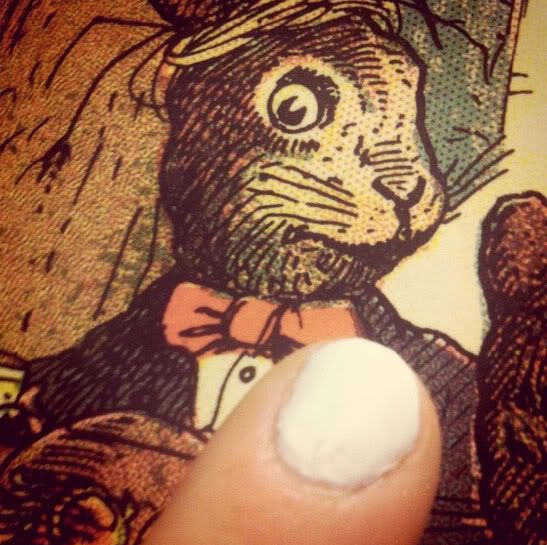 Directions:

♥ Cut out 10 sections of text from a newspaper. Either strips or squares. It's doesn't matter what size they are, just as long as they're a little bit bigger than your fingernail.


♥ Paint your nails with a base-coat of the light-coloured polish (I used white.)


♥ Pour some rubbing alcohol into your small dish. Then dip a fingernail in, one at a time. Make sure the entire nail has been submerged in the alcohol.


♥ Take a strip of your newspaper, hold it down firmly on your fingernail. Holding it in place anywhere from 30 seconds to a minute should be good.


♥ Slowly & carefully peel off the newspaper strip. You should have the words on your nail now!


♥ Repeat process for all 10 nails & then use your clear polish as a protective top-coat.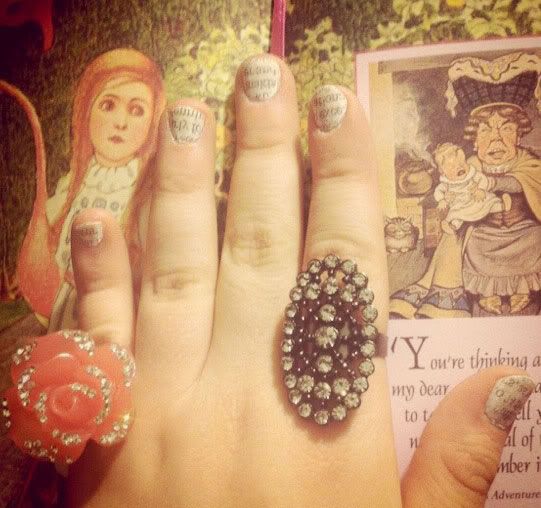 That's it. Now you have awesome fingernails! The results end up looking so great, considering how simple and quick it is to do. This is something I'm going to be doing often, for sure!


58 Responses to "Newspaper Nails Tutorial"
Leave a Reply